Meet the Team

Meet the Team of the 1st Symposium. The panel for the 2nd Symposium will be a group of similarly esteemed scholars, with many returning from the 1st Symposium, who will now be giving workshops on love/loving.
---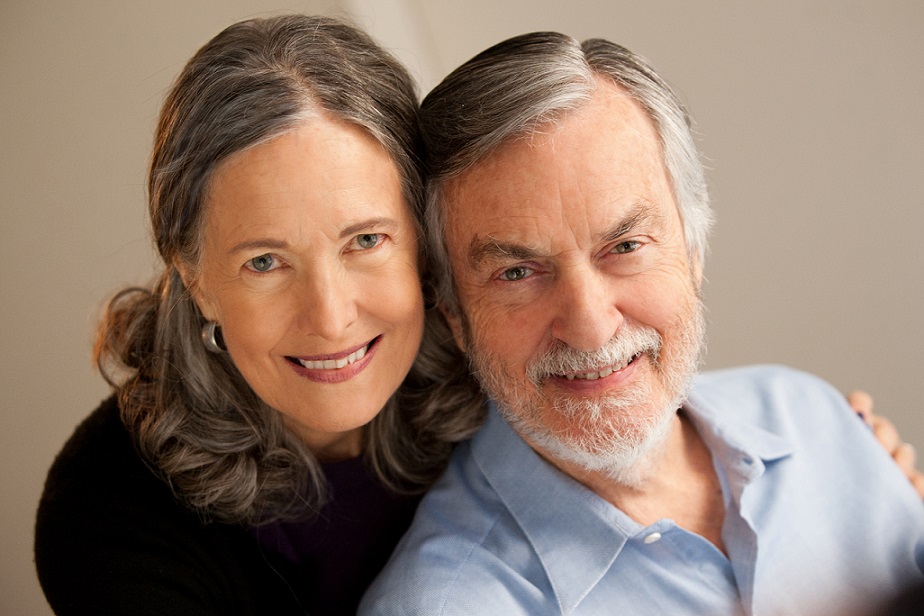 Helen LaKelly Hunt, Ph.D. and Harville Hendrix, Ph.D. are partners in life and work. Their work is to make relational information and skills available to everyone. To do so, they co-created Imago Relationship Therapy as a couples therapy, co-initiated Imago Relationships International as a training institute for couples therapists, co-founded Relationships First as a collaborative mission to create a relational culture and Safe Conversations® as a social experiment to raise the joy index of a whole city. They believe that how we interact with each other, in all our contexts—family, workplace, schools, etc. is the key to the emotional, physical, economic and relational well being of everyone, including society and culture. They envision shifting from the age of the individual to the age of relationship and making "relationship" the primary value system of culture.
Dr. Hendrix and Dr. Hunt continue to co-create Imago Relationship Theory and Therapy and make it available in workshops, training programs, lectures, seminars and books. Over 1200 Imago therapists practice in 37 countries. Their professional partnership has produced 10 books including three NYT best sellers (Getting the Love You Want, Keeping the Love You Find, and Giving the Love that Heals). Their latest book is Making Marriage Simple (2013). They are working on a new professional text on Imago theory and therapy.
Dr. Hendrix is a couple's therapist with over 40 years experience as an educator, clinical trainer and lecturer whose work has been on Oprah 18 times. In addition to Dr. Hunt's partnership with her husband in the co-creation of Imago, she is sole author of Faith and Feminism and has been installed in the Women's Hall of Fame for her leadership in the global women's movement. Helen and Harville have been married for over 30 years, have six children, and six grandchildren and reside in Dallas, Texas and New York City.
---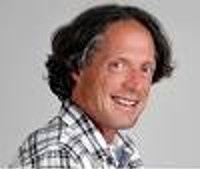 Frederic Luskin, Ph.D.

founded and currently serves as Director of the Stanford University Forgiveness Projects. He is also Senior Consultant in Health Promotion at the Stanford University Health Center and Department Chair in Clinical Psychology at Sofia University. At Stanford Dr. Luskin teaches classes on The Art of Happiness, Meditation, Developing Emotional Intelligence and The Psychology of Storytelling to undergraduate and graduate students. He also conducts numerous workshops and staff development trainings in his work for the Stanford Be Well wellness program.
Dr. Luskin is the author of the best-selling books Forgive for Good: A Proven Prescription for Health and Happiness and Forgive for Love: The Missing Ingredient for a Healthy and Happy Relationship. His book Forgive for Good is the best-selling self-help book published on the topic of forgiveness. His research has shown that the Forgive for Good forgiveness methodology leads participants suffering from a wide range of concerns to improved physical and mental health.
Dr. Luskin teaches stress management, emotional intelligence and happiness skills to corporate clients throughout the United States. His work focuses on the research proven triad of a healthy and happy life: enhancing interpersonal relationships, creating a positive purpose in life and guided practice in appreciation and other positive emotions.
---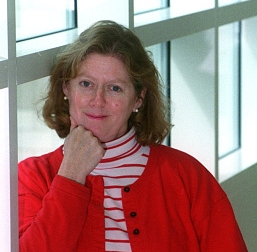 Kristen Renwick Monroe, Ph.D. is Chancellor's Professor of Political Science at the University of California at Irvine and the founder and Director of the UCI Interdisciplinary Center for the Scientific Study of Ethics and Morality. Past President of the International Society of Political Psychology, past Vice President of the American Political Science Association, and former president of the national Women's Caucus for Political Science, Monroe is the author/editor of over 16 books and 100 articles.
She has received three best book awards for work on altruism and moral choice as well as lifetime achievement awards from both the American Political Science Association and the International Society of Political Psychology. Her latest book -- A Darkling Plain: Stories of Conflict and Humanity during War – has just been nominated for a Pulitzer Prize and won a Choice Honorable Mention. On Ethics and Economics: Conversations with Kenneth Arrow is forthcoming during the summer of 2016.
Her current working projects include: (1) Chloe and Nicole and the Elephant in the Parlor (essays on ethics); (2) Mercy has a human heart, Pity a human face: Contemporary asylum seekers and the moral failure of international policy toward refugee; (3) "I was There" Stories of German Jewish refugees from the Third Reich); (4) A Young Man, An Ugly War, So Far from Home, an edited volume of her father's letters when he was the American representative to the British High Commission on War Crimes in the Far East after World War II; (5) Empowering Women addresses gender equality in academia; and (6) Trudi: Aging and the Limits of Empathy for Human Compassion describes her efforts to determine whether empathic involvement with another can decrease prejudice.
Monroe serves as Book Review Editor for Political Psychology, and mentors the Graber Scholars and the Tobis Fellows at the UCI Ethics Center.
---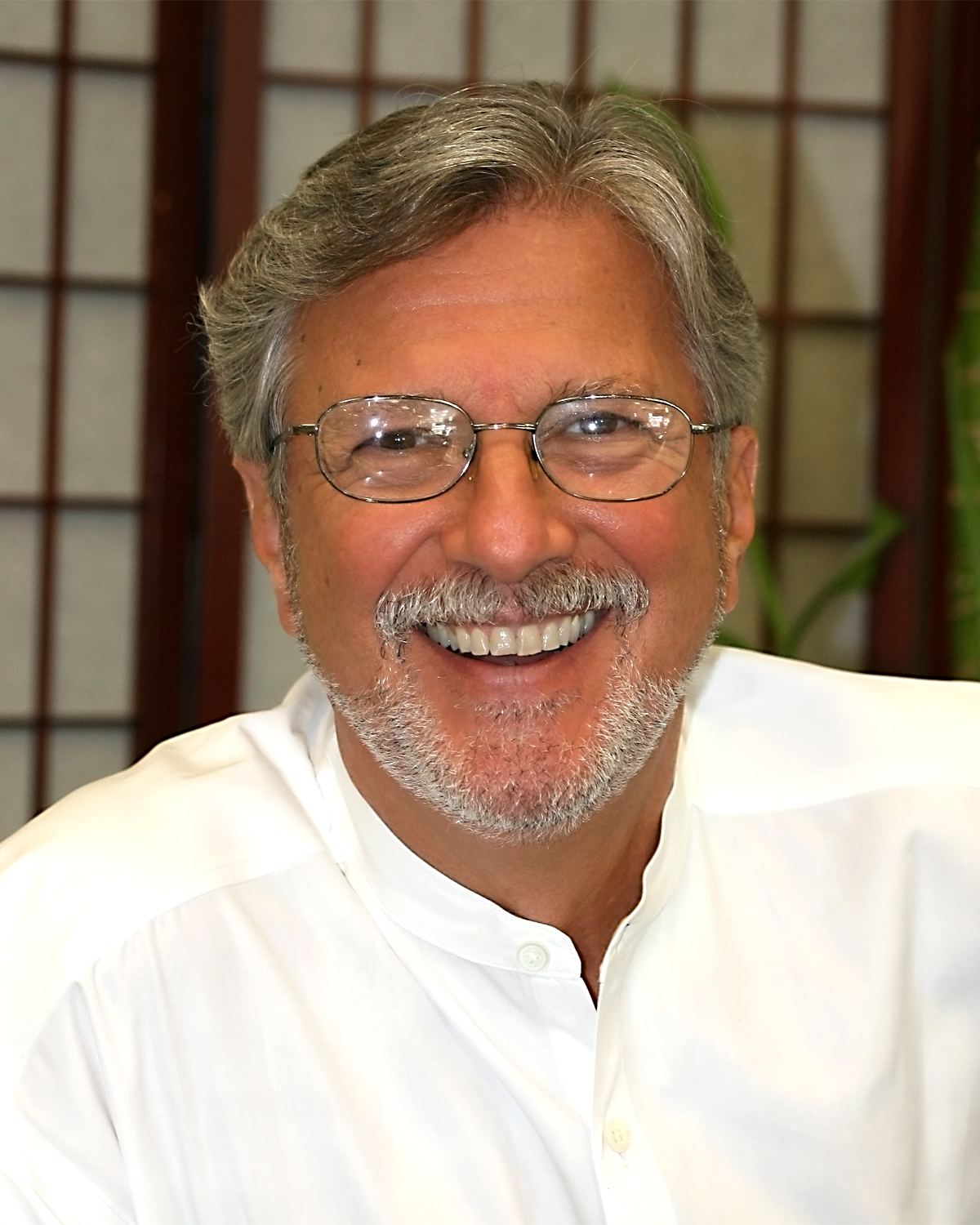 Stefan Deutsch

is the President of The Human Development Company, a 501(c)3 Educational-Research Organization and the prime motivator behind the establishment of the Unified Science of Love project, which is organizing this First International Symposium. Stefan spends most of his days either,
1. working on his series of LOVE DECODED books that teach people why unconditional behavior is the foundation of health, success and happiness. The books are on personal development, relationships, parenting, aging, health and wellbeing;
2. seeing his clients (mostly couples, which brings him much satisfaction knowing a family will stay together);
3. giving talks and producing webinar series on various topics where unconditional love is essential for success; and
4. consulting with educators, executives and CEOs, health care providers, NGOs, psychotherapists in order to enhance their staff training programs, curriculums, client approaches, and so forth.
At present he is consulting with a team of physicians on the clinical trials of a program they believe will be a complete breakthrough in managing stress and eliminating burnout in the workplace. As always, his contribution is how self-care, based on unselfish self-love, is the foundation for the effectiveness of most programs dealing with training people to achieve 'permanent lifestyle changes'.
Stefan is, among other things; musician, accomplished cook, artist, poet, author of 2 books, designer, and according to his wife, the best husband in the world. (This sentiment sometimes fluctuates!) Definitely the most fun grandpa to Isabel. He has taught CRMD, children with challenged mental capacities for the NYC Board of EDU.
He founded – Impact On Hunger, Inc. – Creative Aging, Inc. – The Human Development Company, Inc. – all non-profit, educational organizations, developed The Continuum Theory of Human Development and a now research-validated Theory of Love. Stefan is a certified Gestalt Psychotherapist in the State of NY.
---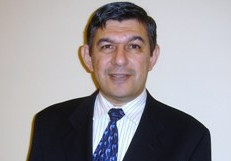 Dr. Joseph Lao, Ph.D. received his Ph.D. in Developmental Psychology from Teachers College, Columbia University, in 1999. He is presently a tenured Senior Lecturer at Hunter College and an Adjunct Associate Professor of Psychology and Education at Teachers College. He is also the President of the Accelerated Development Center International, the Publisher of the Parenting Literacy website (www.parentingliteracy.com), and a Senior Editor of the Journal of Free Thought (http://www.journaloffreethought.com/). In addition, he is a member of the NGO Committee on the Family at the United Nations, and a life member of the New York Academy of Sciences. He has served on the Boards of Directors of Nonprofit organizations and presently serves as a consultant to various organizations and publishers. His present research interests are focused on parenting skills and on epistemic standards.
---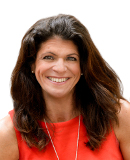 Dr. Eva Selhub, MD is an internationally recognized expert, physician, author, speaker and consultant in the fields of stress, resilience, mind-body medicine, integrative medicine and working with the natural environment to achieve maximum health and wellbeing. Dr. Eva, as her clients call her, engages her clients and her audiences with her powerful energy, words of wisdom and scientific knowledge to be empowered to transform themselves, their health and their life for the better.
Board Certified in Internal Medicine, Dr. Eva served as an Instructor of Medicine at Harvard Medical School and as a Clinical Associate of the world renowned Benson Henry Institute for Mind-Body Medicine at the Massachusetts General Hospital for close to 20 years, serving as their Medical Director for six of those years. Dr. Eva is now working with clients, corporations and scientific colleagues to redefine the ways in which we approach health and wellness to a model that incorporates alternative approaches to health as well as the concept of fitness that is achieved not only physically, but also mentally and spiritually.
As an author, speaker and coach, Dr. Eva uses her powerful gift to translate complex information – be it scientific or esoteric writings from wisdom traditions – into practical and usable knowledge that any individual can access. She bridges science with spirit, fitness with spiritual beliefs, corporate challenges with scientific understandings of stress and homeostasis, allopathic medicine with alternative medicine, and provides the framework for individuals to achieve transformational health and wellbeing. Her newest book, Your Health Destiny, represents the culmination of her 20 years of practice in medicine with her experience in working with more esoteric healing traditions, and fusing Eastern and Western approaches to health and wellbeing. Dr. Eva is also the author of The Love Response and the co-author of Your Brain on Nature.
Dr. Eva has also authored multiple relaxation CD's, Relax into Love, Finding Stillness, Ten Minutes to Relax: The Love Response (produced by the Relaxation Company), and Meditation for Life, Love and Flow (produced and recorded with Steven Halpern).
Dr. Selhub has been published in medical journals and featured in national publications including The New York Times, USA Today, Self, Shape, Fitness, and Journal of Woman's Health, and has appeared on radio and television in connection with her work, including the Dr. Oz show. She is also a media spokesperson for Genuine Health.
Dr. Eva writes for a variety of online platforms aside from her own including The Huffington Post, MindBodyGreen, Steven Aitchison, Success Stories, Rebelle Society, Good Men Project and Human Spaces.
As her clients know, Dr. Eva practices what she preaches. She is known for her big heart and open mind. With her engaging personality — whether in the form of an individual consultation, corporate seminar, spiritual healing retreat, or keynote lecture — she encourages her audience to believe in the possibility of transformation, of connecting with their creative genius, and truly changing their health destiny for good.
---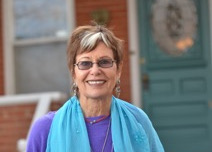 Dr. Jean Watson is Distinguished Professor and Dean Emerita, University of Colorado Denver, College of Nursing Anschutz Medical Center campus, where she held the nation's first endowed Chair in Caring Science for 16 years. She is founder of the original Center for Human Caring in Colorado and is a Fellow of the American Academy of Nursing; past President of the National League for Nursing; founding member of International Association in Human Caring and
International Caritas Consortium. Her latest activities include Founder and Director of non-profit
foundation: Watson Caring Science Institute. www.watsoncaringscience.org
Dr. Watson has earned undergraduate and graduate degrees in nursing and psychiatric- mental health nursing and holds her PhD in educational psychology and counseling. She is a widely published author and recipient of many awards and honors, including The Fetzer Institute Norman Cousins Award, in recognition of her commitment to developing; maintaining and exemplifying relationship-centered care practices; an international Kellogg Fellowship in Australia, a Fulbright Research Award in Sweden. She holds 11 Honorary Doctoral Degrees, including 8 International Honorary Doctorates (Sweden, United Kingdom, Spain, British Colombia, Quebec, Canada, Japan, Turkey). She is recent receipt of Awards from University of Notre Dame, Hildebrand Center for Compassionate Care in Medicine; and Academy of Integrative Healing Medicine (AIHM) for pioneering work in Caring Science.
Clinical nurses and academic programs throughout the world use her published works on the philosophy and theory of human caring and the art and science of caring in nursing. Dr. Watson's caring philosophy is used to guide transformative models of caring and healing practices for hospitals, nurses and patients alike, in diverse settings worldwide
At the University of Colorado, Dr. Watson held the title of Distinguished Professor of Nursing; the highest honor accorded its faculty for scholarly work. In 1999 she assumed the Murchinson-Scoville Chair in Caring Science, the nation's first endowed chair in Caring Science, based at the University of Colorado Denver & Anschutz Medical Center.
As author /co-author of over 20 books on caring, her latest books range from empirical measurements and international research on caring, to new postmodern philosophies of caring and healing, philosophy and science of caring and caring science as sacred science. Her books have been AJN books of the year awards and seek to bridge paradigms as well as point toward transformative models for this 21st century. In October, 2013 Dr. Watson was inducted as a Living Legend by the American Academy of Nursing, its highest honor.
---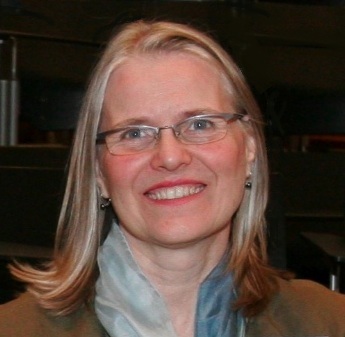 Lynn Underwood, Ph.D. - a leader in scientific research on love, Lynn has helped to establish a theoretical foundation for a major body of research on compassionate love: self-giving love that has the goal of helping a person to flourish as well as relieving suffering. She has supported the research of others through funding initiatives in the area, and written articles and co-edited books on the subject. She co-edited the Science of Compassionate Love, and wrote the first chapter.
Her book, Spiritual Connection in Daily Life www.lynnunderwood.com/book was selected as one of the best spiritual books of 2013 by Spirituality and Practice. It is based on a set of 16 questions about ordinary spiritual experiences, four that deal explicitly with love, and others that explore awe, gratitude and spiritual support. It has been translated into 40 languages, and works for those of many religions and those not comfortable with religion. In over 250 published studies it has been shown to correlate with many good things in life.
She is currently Senior Research Associate at the Inamori International Center for Ethics, Case Western Reserve University in Cleveland, and Honorary Fellow in the Center for Reading, Information Systems, and Linguistics at the University of Liverpool in the UK. Lynn also consults for organizations such as Harvard University, the University of Connecticut, the Cleveland Clinic, and a variety of social services organizations. She helps many with assessment for research and organizational effectiveness purposes.
Her PhD was in cancer epidemiology, from Queen's University in the UK, following medical studies at the University of Iowa. Her background also includes training in spirituality, the arts and the social sciences. She has focused her expertise in study design in human beings on exploring variables such as social support, stress, quality of life, spirituality, and compassionate love, and has published articles and books on those topics.
She lectures and gives workshops internationally. Current research interests include the role of the arts in cultivating a good life, and the nature of the self in dire circumstances such as chronic disease, disability and aging.
Biosketch online: http://www.lynnunderwood.com/about/
---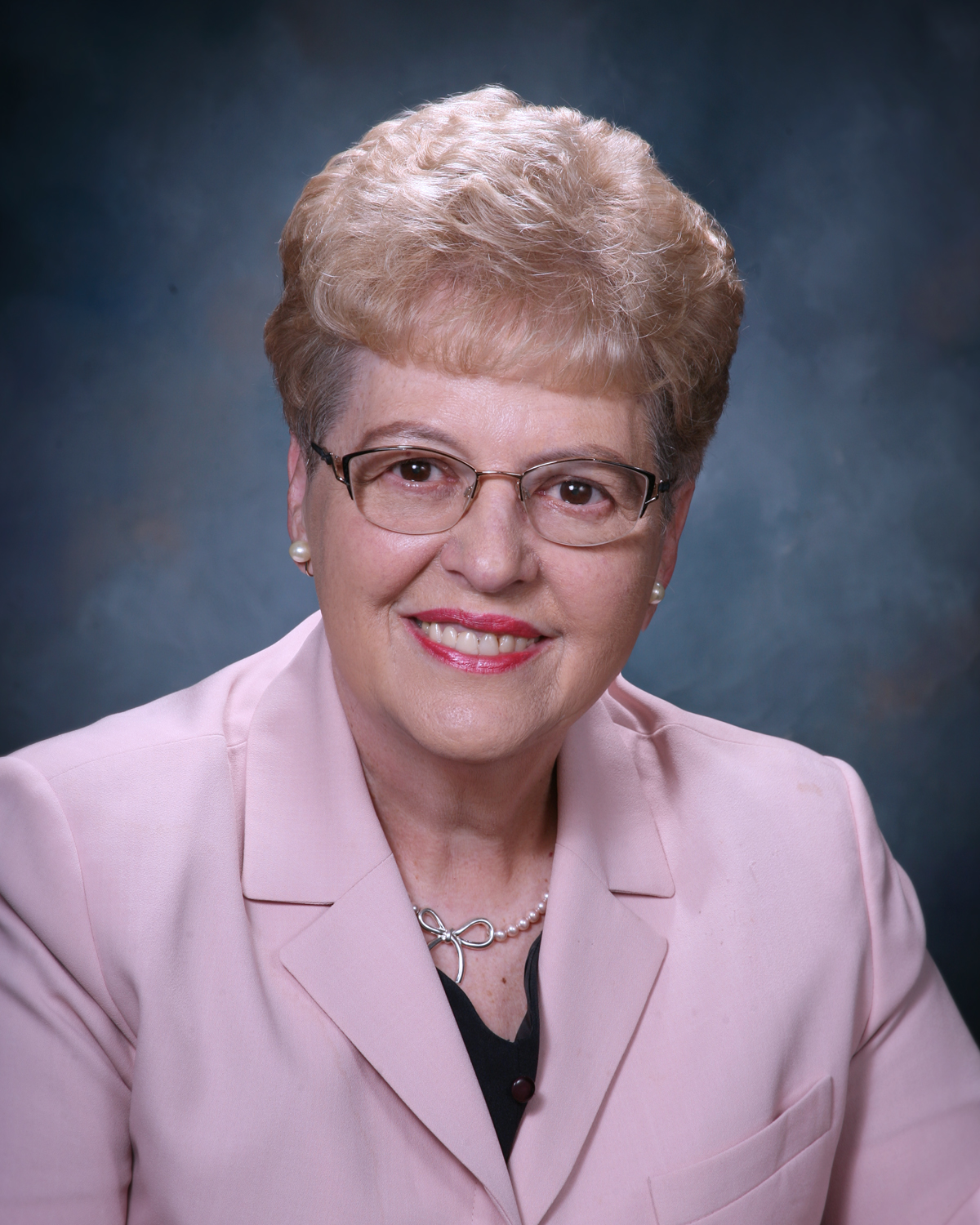 Eva Kahana, Ph.D., is Distinguished University Professor and Robson Professor of Sociology, Nursing, Medicine and Applied Social Sciences and Director of the Elderly Care Research Center at Case Western Reserve University. She received her doctorate in human development from the University of Chicago. She was awarded an honorary Doctorate of Humane Letters from Yeshiva University. Dr. Kahana has published extensively in the areas of altruism, stress, coping and adaptation of the aged, heath care partnerships, environmental influences on older persons and issues of caregiving and care-getting. Her most recent formulation focuses on preventive and corrective proactivity of older adults in shaping successful aging. Dr. Kahana has been continuously funded by NIH since 1970. She is the recipient of the Gerontological Society of America's Distinguished Career Contribution Award and the American Sociological Association's Matilda Riley Distinguished Scholar Award.
---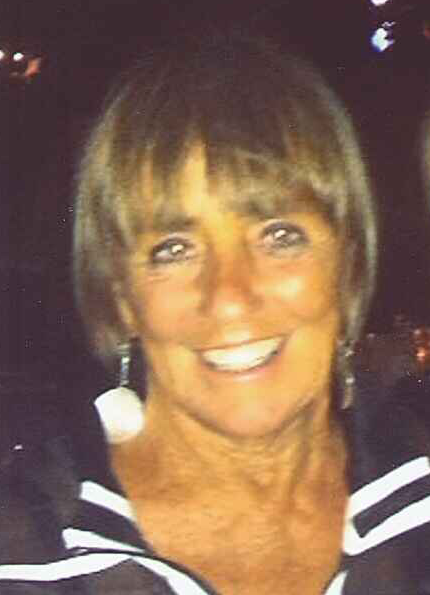 Tiffany Field, Ph.D., is the founder and director of the Touch Research Institute and professor pediatrics, psychiatry and psychology at the University of Miami School of Medicine. She has been funded as an NIH Research Scientist for her research career and has published over 400 journal articles and 38 books including the recent books TOUCH (MIT Press) and HEARTBREAK (xlibris) and recently received the Golden Goose award from the American Academy of Science for her contributions to science.
---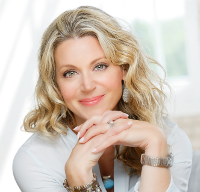 Kailen Rosenberg is the author of Real Love, Right Now: A 30-Day Blueprint for Finding Your Soul Mate And So Much More (Simon & Schuster). She is a Masters Certified Life Coach, renowned relationship expert, and Love Ambassador for OWN (Oprah Winfrey Network). Kailen, in addition to her starring role in the award-winning "Lovetown, USA" on the Oprah Winfrey Network and BBC Worldwide, is a regular contributor to and has been featured in over 500 print, online, radio, and television interviews, including Good Morning America, The Today Show, Cosmopolitan, CBS Radio, The Huffington Post, CNN and many more. Kailen has transformed the lives (heart, mind, body, soul) of some of the world's most influential people, all with a purpose of creating a healthier planet when it comes to experiencing genuine love. She is the national spokesperson for 'The Unconditional Love Campaign', launched by Actavis in 2015, which highlights the love offered between caregivers and Alzheimer's patients. Rooted in her mission over the past 22 years, Kailen has created a proven method for healing and strengthening the power of the mind, body, and spirit, helping people from hometowns to Hollywood gain a healthy new outlook on love and life. Kailen and her husband live happily in Minnesota with their three wonderful sons and a Boston terrier, Gladys.
---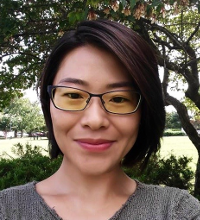 Cecilea Mun, Ph.D. is the founder and editor-in-chief of the Journal of Philosophy of Emotion and the associated Society for Philosophy of Emotion. She currently teaches as a visiting assistant professor of philosophy at St. Mary's College of Maryland, and as an adjunct professor at GateWay Community College.
Cecilea's areas of specialization are the philosophy of mind and emotion. Relying on both philosophical and psychological research on emotions, her dissertation provides a general framework for carrying out interdisciplinary studies, and by doing so attempts to provide a method of unifying knowledge across academia. This general framework is presented and demonstrated as part of the argument for interdisciplinary theorizing and research between philosophy and psychology. This argument focusses on the question of what an adequate theory of emotion entails from an interdisciplinary perspective.
Cecilea's other areas of interest include philosophy of mind, philosophy of psychology, philosophy of science, epistemology, metaphysics, feminist philosophy, ethics, social and political philosophy, and the history of ancient and modern philosophy.
---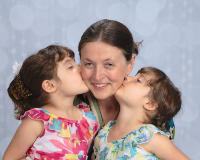 Agnieszka Jaworska, Ph.D. is a co-leader of an interdisciplinary Love and Human Agency Project sponsored in part by the John Templeton Foundation. She is Associate Professor of Philosophy at University of California, Riverside and previously worked at Stanford University and the Department of Bioethics at the National Institutes of Health. She received her doctorate in philosophy from Harvard University and her B.S.E. degree in computer science from Princeton University. Her ongoing research lies at the intersection of ethical theory, medical ethics, and moral psychology. Her current book-in-progress concerns the ethics of treatment of individuals whose status as moral agents and persons seems compromised or uncertain, such as Alzheimer's patients, addicts, psychopaths, and young children. It is part of a larger project on the nature of the specifically human agency and the role of the capacity to care and love in moral psychology. The goal is to analyze human agency in cases in which its core elements may be thought to be damaged or missing, with an eye toward importing lessons from such analyses into a more realistic theory of full-blown agency. Her research has been published in journals including Ethics, Philosophy and Phenomenological Research, and Philosophy and Public Affairs. She has received grants and fellowships from Princeton University Center for Human Values, Edmond J. Safra Foundation Center for Ethics at Harvard University, Stanford Humanities Center, Brocher Foundation in Switzerland, and the European Commission Erasmus Mundus Scholars Program in Applied Ethics.
---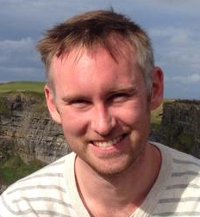 Daniel Smyth, Ph.D. received his doctorate from the University of Chicago and now teaches in the Philosophy Department at Cornell University. He works broadly in the history of European philosophy, with a special focus on theories of the mind. He has particular interests in accounts of affect and emotional investiture, modes of self-consciousness, and conceptions of phenomena (such as the mathematically infinite) that, in some sense, outstrip our powers of representation.
---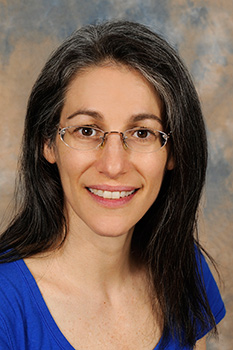 Julie Tannenbaum, Ph.D. is an Associate Professor at Pomona College and previously worked at University of California, Santa Cruz and the Department of Bioethics at the National Institutes of Health. She received her doctorate in philosophy from University of California, Los Angeles.
Her research falls into two areas: ethical theory and bioethics. In ethical theory she focuses on the role of emotions in moral action, including whether love is ever an appropriate moral motive, as well as whether and when we are responsible for the unfortunate outcomes of our actions. In bioethics she has concentrated on the moral status of infants and the severely cognitively impaired as well as the impact of enhancement drugs on living a good life. Her research has been published in various journals including Ethics, Bioethics, and Philosophical Studies.
---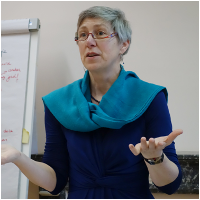 Marina Riemslagh, PhD. in Theology at the Catholic University of Louvain in Belgium, has done qualitative research on 'why don't we behave ethically correct as professionals?'. Dr. Riemslagh's career has spanned from working as a night nurse in a psychiatric hospital, a group counsellor for women having had abortions, a hospital chaplain in a National MS Centre, a CPE supervisor and a certified coach in Brussels and an ethicist in Ghent. Marina was always curious about how to get rid of the stress (fight-, flight- and freeze reactions) that disturbs us. From 2011, her findings have led her from the one discovery to the other. She observed that stress - not being able to think what we feel or feel what we think - is the main reason why we don't behave properly. She searched for methods that could easily and quickly transform the disturbing impulses that originate in the subconscious mind. When Dr. Riemslagh got in touch with Dr. Bruce Lipton, she found out the immense power of changing limiting beliefs into sustaining ones and transforming painful situations into peace, with PSYCH-K®. She found that the power of PSYCH-K lies in the connection with Divine Love together with engaging the subconscious mind to reorganize the disturbing data. The results are amazing, for the whole well-being of the person in a relationship, for the whole body-mind system and for the immune system in particular. Love and peace appears when the Super Conscious well-being of all, is in alignment with our conscious choices. As unique beings, we have the power to amend the subconscious experiences (database) stored in us. The power is in the connection at all levels. Currently, she travels all around the world teaching people how to transform their stress and create the life they want with PSYCH-K®. In 2015 she authored No Stress Today with PSYCH-K. How to transform stress into vitality, peace and a stress-free fulfilling life. The book has already been translated into different languages with more in progress.
---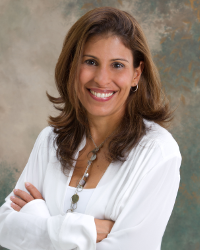 Ivel De Freitas, MD is a Board Certified Internal Medicine practitioner, and the Founder / CEO / Medical Director of Leaf it Up / Leaf it Up Medspa. She seeks to bring out the best in each of her patients by healing critical physical, biological and mental imbalances from the inside out - this is what makes her approach unique. Approaches that focus on health and healing potential instead of disease and illness, ensure that her patients have an easier path toward their health and personal goals. "Sensitive", "knowledgeable", "loving" and "dedicated" are words her patients use to describe her. Dr. De Freitas has made it her mission to create a new healthcare delivery model that empowers individuals to embrace self-care and self-love, restore their health, and create their best self. Her extensive background allows her to use the latest knowledge and technology in Medicine, with a sensitive and scientifically-based holistic approach aimed at attacking the true root causes of her patients' health problems. As a wellness advocate, she founded Leaf it Up in 2011, launching the Leaf it Up Wellness App and the Leaf it Up Lifestyle Wellness Center and MedSpa in Hollywood, Florida, in 2013. Since then she has successfully treated hundreds of patients, many of them healthcare professionals, with her innovative approach. She has also implemented her unique approach in renowned international corporations, where she has not only improved their employees' health, happiness, and professional satisfaction, but has also inspired a positive and healthy corporate culture transformation. One of her most important inspirational tools, www.leafitup.com, is available for free online, providing the public with an inspiring tracking tool, daily messages of encouragement, healthy recipes and articles aiming to accomplish a simple vision: a happier and healthier world in which we could all live, free of preventable diseases. Her training includes:
● Internal Medicine at Danbury Hospital (Yale University);
● Mind Body Medicine at Benson Henry Institute (Harvard Medical School);
● Integrative Nutrition at Institute of Integrative Nutrition (SUNY);
● Anti-Aging and Regenerative Medicine Training at American Academy of Anti-Aging Medicine.