1st Symposium Toward A Unified Science of Love - a major success!
Ready for the 2nd? Register here and get the dates/place as soon as they are announced!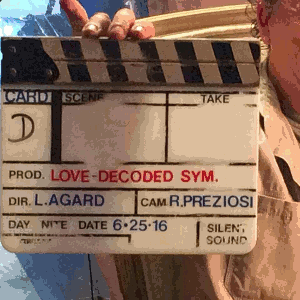 Bringing together an interdisciplinary group of scholars to define love has ignited a conversation whose time has come. The result was radical, not in that all panelists agreed to a single definition of 'what love is', but all agreed to continue this incredibly important conversation, and participate in research that will ultimately determine the concept of love that helps people have more love in their lives.
Now is the best time to become a valued sponsor or a donor of the 2nd International Symposium Toward A Unified Science of Love - scheduled at this time for the Fall of 2017.
To get more information about what our Platinum, Gold, Silver and Donor sponsorship benefits are, send an email message to stefandeutsch@msn.com, alternatively use our Contact Form.
See images of the 1st Symposium by clicking HERE (you will need to Sign Up / Login first).
Global Human Development, Inc. aka The Human Development Company
organized the first ever symposium toward a unified Science of Love to initiate dialogues between clinicians, researchers, academicians and authors who have various theories and ideas on the subject, as well as those interested in the application of these ideas.

What Is Love? was the #1 search phrase on Google in 2014.
Clearly the public is not satisfied with the answers we have given so far.
We know that Love might have significant implications for: child development, social emotional learning, K-12 and higher education systems, parenting, marriage, relationships, aging, psycho-therapeutic interventions, stress management, healthcare, and individual and employee well-being and productivity. By sharing the latest ideas and tools with each other these professionals will be inspired to seek collaborative efforts to develop ever more effective concepts and tools. Undertaking collaborative research, creating a more cohesive language for expressing and explaining the phenomenon we call Love is what the public has requested. Meet the Team by clicking HERE.
*********************************************************************************************************************************************************
In order to

pre-order or download

from the red box below you must register and create a sign-in 'user name' and 'password'. You will receive an email confirming you are registered, after which you can return to our site, sign in, and pre-order and download. You do not need to register in order to donate. Thank you for your understanding.
*********************************************************************************************************************************************************